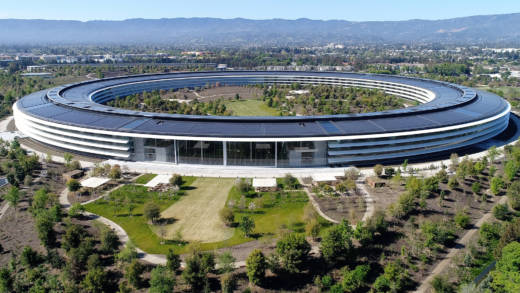 Many major cities, such as London and New York, have seen their technology sectors grow rapidly, while others, such as Sydney, are moving ahead with central government plans to obtain their own Silicon Valley. Many of the world's largest cities are becoming technology hubs, but in fact only few could be described as … the next Silicon Valley. Given that the Alexander Innovation Zone S.A. operates in Thessaloniki systematically to promote innovation within the region, all the good examples and well-formed practices are always under its … microscope. Business Insider has identified six cities around the world that are heading in this direction, as not only do they manage to attract new employees, but they also create the necessary lifestyle – e.g. in the luxury real estate market – which characterizes this transformation.
Tel Aviv
Israel, what many call the ''next Silicon Valley'' or the ''Nation of Start-ups'', has revolutionized the technology industry, as it has become a world leader in biotechnology, cyber technology, artificial intelligence, online games and high-tech agriculture. Israel hosts more startups per capita than any other country on the planet and it also attracts a lot of investment funds for this purpose. With respect to the technology hubs, Tel Aviv ranks second after Silicon Valley. Multinational technology giants, such as Google, Oracle and Facebook, have already set up research centres in or near the city of Tel Aviv, while Amazon opened its Tel Aviv office last October.
Berlin
Berlin is also experiencing tremendous technological development; a city which houses hackers, security experts, scientists and video companies, while technology giants like Apple and Facebook have offices in the German capital. After Brexit, many British tech startups moved to the relatively cheap city of Berlin, which at the same time gives them access to the European market. From 2015 to 2017, startups in Berlin grew by 9% – the highest growth among all European cities – with 70% of these companies headquartered there. And although technological advances usually lead to rising real estate prices, Berlin's real estate prices are affordable, so both employees and businesses are given the opportunity to own spacious houses and offices. Given all these, the city is attracting talents from all over the world.
Shenzhen
With more than 14,000 technology companies, 3,000 of which were created in 2018, the tech industry represents 40% of the economic activity of the Chinese city. Five technology giants are at the heart of the economic activity, with two of them – Tencent Holdings and Huawei Technologies – employing a total of 234,000 employees. The city is part of China's government plan to create the US Silicon Valley rival. The advance of the technology sector has greatly improved the living standards of the residents which has led to the boom of the country's construction sector, especially the luxury real estate, changing Shenzhen's profile. The Chinese city is now among the five most expensive in the world in the real estate field.
Lisbon
The growth of startups started in Lisbon ten years ago and nowadays the Portuguese capital has become an important technology hub in Europe. In 2016 the Portuguese government set up a national network of technology hubs and startups thanks to the StartUP Voucher initiative which provides subsidies and facilities to such businesses. 700 high-tech companies settled in Lisbon from 2014 to 2016, while a former camp is expected to become a huge startup campus. Tech industry workers have revitalized the Portuguese capital's real estate market at the same time.
Bangalore
Experts regard Bangalore as the "Silicon Valley of India" thanks to the variety of tech companies based there that deal with artificial intelligence, food technology and robotics. Over 400 multinational tech companies, such as Microsoft and Samsung, have offices there, while there are several local companies, such as Infosys and Wipro. Many consider Bangalore to be the most dynamic city in the world, while its technological boom began 25 years ago. The city's GDP is expected to grow by 60% over the next five years.
Stockholm
''The Tech Superstar from the North'' hosts a number of software development companies, while its economic prosperity began in 2009. Within just five years, technology investments have tripled to $ 377 million, while more than 22,000 companies are headquartered in Stockholm, including giants like Spotify and video game company, King. The sector has also benefited from public investment in high-speed internet, with Stockholm now having its own identity just like San Francisco has Silicon Valley.