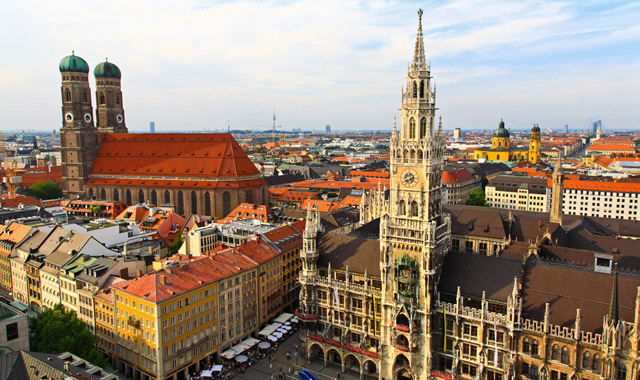 The ''SmartClass'' team has returned to Thessaloniki from the final of the European competition ''EESTech Challenge'' held in Munich after having won the first prize.
The winning student team, composed of two members from the Aristotle University of Thessaloniki and one from the Alexander Technological Educational Institute of Thessaloniki, was set up in March 2019 in order to participate in the competition. It consists of Dimitrios Stoupis, an undergraduate student at the Department of Physics of AUTh, Stavros Filosidis, an undergraduate student at the Department of Electrical and Computer Engineering of AUTh, and Georgios Amponis, an undergraduate student at the Department of Electrical Engineering of ATEITH.
The ''EESTech Challenge'' is a European student technology competition organized by EESTEC (Electrical Engineering Students' European Association) over the last three years. The theme of this year's competition was ''Internet of Things''.
The members of ''SmartClass'' received the first prize for conceiving, presenting and implementing an innovative idea, whose primary goal is to create the ideal environmental conditions in a classroom in order to ensure the maximum effectiveness of the educational process.
Specifically, an automated system determines the environmental parameters of the classroom (humidity, temperature, lighting, air quality, etc.), the external environmental conditions as well as the number of people in the classroom. At the same time, through an application developed by the team, the conditions in the room are recorded, according to the personal feeling of the people that are present. All of this data is sent to a central server, where it is processed through machine learning models in order to improve conditions in real time.
This innovative system can be applied in university lecture halls, school classrooms and halls of other educational institutions, but also in workplaces in Greece and abroad, ensuring the ideal conditions in spaces where dedication and concentration are required, while helping to save energy.
More information on the EESTech Challenge Competition can be found at the following link: https://eestechchallenge.eestec.net